THE SECRET KISS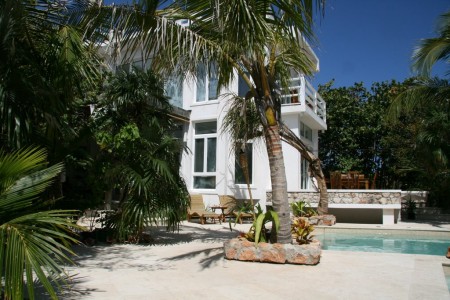 The SECRET KISS BEACH HOUSE was uniquely designed for 'The Elite Traveller'. Our Concierge offers only the finest service taking the worry out of travel.
Our LUXURY VILLA has a heated swimming pool with a swim up Pink Sand Bar with a Grand Water Fall set in a tropical oasis. An Indoor / outdoor dinning patio entertainment area is perfect for couples, families, weddings, birthdays or special events. The PENT HOUSE is set in a Rustic Elegance patio environment with a panoramic view of the Atlantic Ocean featuring a wet bar and Jacuzzi Hot Tub which is perfect for Star Gazers.

There are 5 BED ROOMS with 51/2 EUROPEAN BATH ROOMS with showers and 2 jacuzzi bath tubs. The swimming pool has an open air shower. There are 2 fire places with a comlimentry wet bar, A Sony Bravia LCD Television with a surround sound system, Hi Speed Wireless Internet, GE Mornagram appliances, daily beach set up and a complimentary golf cart to enjoy the beauty of historic Dunmore Town island on your stay.